Independent Research and Development
Chongqing Eternal Experiment Instrument Factory has established an efficient R&D team and perfect R&D system. We make our products design more standard and effective by importing 3D-CAD and product data management system, and we also have design cooperation with enterprises in Taiwan China. With accumulation of more than 10 years, our company pays attention to researching and developing all kinds of instruments, equipment, industrial machines and other equipment to meet customer's needs and changing market.
Our company has 4000 square meters of production space which is composed of sheet metal processing, painting, packing, inspection, package assembling, to produce various machinery and equipment. Sheet metal processing&production line consists of two independent production lines—coating production line with powder and paint; Assembly line is mainly made up of the four production lines. Laboratory instruments and equipment etc. are adopt varieties of small batch production modes, can be adjusted according to the order situation, to make every effort to shorten the time and improve the rationalization&efficiency of allocation management in the factory.
1.Sheet metal processing production line.

Our company possesses NCT automatic processing equipment based on NC programming that conduct the process of laser cutting and punching of the materials( such as steel, stainless steel, aluminum), and we also have the bending and welding devices. From material to products, our producing equipment provide a good preparation for subsequent projects.
2.Coating production line

Processing paint coating (30 um film pressure) and powder coating (film pressure 60 um) two production lines, largely improved the capacity of production, adapted to the development of the product.
3.The assembly line


According to the orders, our company flexibly adopts independent assembly production mode, ensure a mass of production within the delivery period. And Carry out the visualization of working time and processing which continuously improved efficiency.
4.Test engineering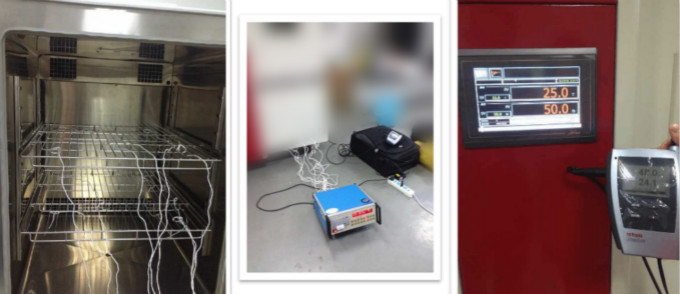 To ensure the quality of our equipment, we has carried out strict inspection on the appearance of the machine, electrical properties, temperature, etc.